Housings & Mounts
Mounts/Brackets
Details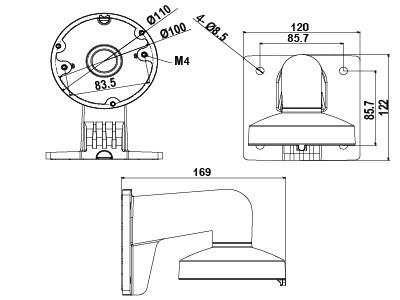 Dimensions
The DS-1273ZJ-135 M5135 wall bracket has been designed for HIKVISION cameras of DS-2CD21xx series. A large space inside is usually used for placing cable connections. The mount is made of aluminum.
Key features:
color: white,
for wall mounting,
material: aluminum alloy,
dimensions: 120 ×122 ×169 mm,
max load: 4.5 kg,
weight: 0.42 kg.